Miki Santosa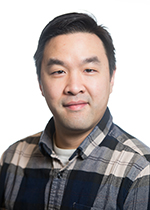 Pacific Northwest National Laboratory
PO Box 999
Richland, WA 99352
Send Email
Biography
Daniel Miki Santosa is a chemical engineer from the University of Washington and has a broad research background and skillset. His career started with the development of an operational prototype separation system for capturing stranded landfill gases in a start-up natural gas company. Before that, he has a broad research experience at the University of Washington in both clinical research and bioengineering as an undergraduate student. His expertise includes process development of laboratory and engineering prototypes, reactor scale up, reaction engineering, techno-economic analysis and project management. Currently, he is the capability manager for bench-scale pyrolysis and hydrotreating systems for upgrading of biomass to fuels and chemicals at the group.
Research Interests
Process development- fast pyrolysis and catalytic upgrading of pyrolysis products to fuels and chemicals.
Biomass feedstock characterization with empirical validation utilizing PNNL's pyrolysis conversion process.
Techno-Economic-Analysis (TEA) for fuels and chemicals production from biomass
Education and Credentials
B.S., in Chemical Engineering, University of Washington, 2007 (with specialization in biotechnology)
P.E., Professional Engineer in Chemical Engineering, 2013
M.S., in Engineering Science, Washington State University, 2019.
PNNL Publications
2019
Collett J.R., J.M. Billing, P.A. Meyer, A.J. Schmidt, A.B. Remington, E. Hawley, and B.A. Hofstad, et al. 2019. "Renewable diesel via hydrothermal liquefaction of oleaginous yeast and residual lignin from bioconversion of corn stover." Applied Energy 233. PNNL-SA-133222. doi:10.1016/j.apenergy.2018.09.115
Gaspar D.J., S.D. Phillips, E. Polikarpov, K.O. Albrecht, S.B. Jones, A. George, and A. Landera, et al. 2019. "Measuring and Predicting the Vapor Pressure of Gasoline Containing Oxygenates." Fuel 243. PNNL-SA-131615. doi:10.1016/j.fuel.2019.01.137
2018
Griffin M.B., K. Iisa, H. Wang, A. Dutta, K.A. Orton, R. French, and D.M. Santosa, et al. 2018. "Driving towards cost-competitive biofuels through catalytic fast pyrolysis by rethinking catalyst selection and reactor configuration." Energy & Environmental Science 11, no. 10:2904-2918. PNNL-SA-136791. doi:10.1039/C8EE01872C
2017
Carpenter D., T. Westover, D.T. Howe, S. Deutch, A. Starace, R. Emerson, and S. Hernandez, et al. 2017. "Catalytic Hydroprocessing of Fast Pyrolysis Oils: Impact of Biomass Feedstock on Process Efficiency." Biomass & Bioenergy 96. PNNL-SA-117747. doi:10.1016/j.biombioe.2016.09.012
Elangovan E., D. Larsen, I. Bay, E. Mitchell, J. Hartvigsen, B. Millett, and J. Elwell, et al. 2017. "Electrochemical Upgrading of Bio-Oil." ECS Transactions 78, no. 1:3149-3158. PNNL-SA-125430. doi:10.1149/07801.3149ecst
Li Z., J. Choi, H. Wang, A.W. Lepore, R.M. Connatser, S. Lewis, and H. Meyer, et al. 2017. "Sulfur-Tolerant Molybdenum Carbide Catalysts Enabling Low-Temperature Stabilization of Fast Pyrolysis Bio-Oil." Energy and Fuels 31, no. 9:9585-9594. PNNL-SA-128200. doi:10.1021/acs.energyfuels.7b01707
2016
Agblevor F., D.C. Elliott, D.M. Santosa, M.V. Olarte, S.D. Burton, M.S. Swita, and S. Beis, et al. 2016. "Red Mud Catalytic Pyrolysis of Pinyon Juniper and Single-Stage Hydotreatment of Oils." Energy and Fuels 30, no. 10:7947-7958. PNNL-SA-122742. doi:10.1021/acs.energyfuels.6b00925
Ramasamy K.K., M.J. Gray, H.M. Job, D.M. Santosa, X.S. Li, A. Devaraj, and A.J. Karkamkar, et al. 2016. "Role of Calcination Temperature on the Hydrotalcite Derived MgO-Al2O3 in Converting Ethanol to Butanol." Topics in Catalysis 59, no. 1:46-54. PNNL-SA-110874. doi:10.1007/s11244-015-0504-8
2015
Howe D.T., T. Westover, D. Carpenter, D.M. Santosa, R. Emerson, S. Deutch, and A. Starace, et al. 2015. "Field-to-Fuel Performance Testing of Lignocellulosic Feedstocks: An Integrated Study of the Fast Pyrolysis/Hydrotreating Pathway." Energy and Fuels 29, no. 5:3188-3197. PNNL-SA-108317. doi:10.1021/acs.energyfuels.5b00304
2014
Zacher A.H., D.C. Elliott, M.V. Olarte, D.M. Santosa, F. Preto, and K. Iisa. 2014. "Pyrolysis of Woody Residue Feedstocks: Upgrading of Bio-Oils from Mountain-Pine-Beetle-Killed Trees and Hog Fuel." Energy and Fuels 28, no. 12:7510-7516. PNNL-SA-104767. doi:10.1021/ef5017945
Zacher A.H., M.V. Olarte, D.M. Santosa, D.C. Elliott, and S.B. Jones. 2014. "A Review and Perspective of Recent Bio-Oil Hydrotreating Research." Green Chemistry 16, no. 2:885-896. PNNL-SA-96894. doi:10.1039/c3gc41782d
2013
2012
2010
2009
Elliott D.C., G.G. Neuenschwander, T.R. Hart, L.J. Rotness, A.H. Zacher, D.M. Santosa, and C. Valkenburt, et al. 2009. Catalytic Hydrothermal Gasification of Lignin-Rich Biorefinery Residues and Algae Final Report. PNNL-18944. Richland, WA: Pacific Northwest National Laboratory. Catalytic Hydrothermal Gasification of Lignin-Rich Biorefinery Residues and Algae Final Report
Zacher A.H., J.E. Holladay, J.G. Frye, H.M. Brown, D.M. Santosa, and A.A. Oberg. 2009. Final Project Report Project 10749-4.2.2.1 2007-2009. PNNL-18407. Richland, WA: Pacific Northwest National Laboratory. Final Project Report Project 10749-4.2.2.1 2007-2009