David Culley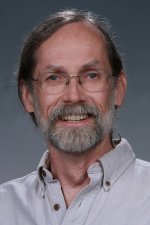 Pacific Northwest National Laboratory
PO Box 999
Richland, WA 99352
Send Email
Biography
Dave Culley has over 20 years laboratory research experience in the genetics, molecular biology and biochemistry of organisms ranging from archeal bacteria to higher plants. His research projects currently focus on the genetics and biochemistry of filamentous fungi as related to conversion of cellulosic biomass to advanced biofuels or commodity chemicals.
He has authored or co-authored more than 50 publications, including journal articles, review articles, book chapters, conference proceedings and technical reports. Dr. Culley originally joined PNNL in 2003 as part of the Environmental Microbiology group and transferred to the Fungal Biotechnology team in the Chemical & Biological Process Development Group in 2008.
Research Interests
Biochemical and biological conversion of cellulosic biomass to advanced biofuels.
Genome based investigations of the metabolic capabilities of filamentous fungi.
Biochemistry and bioenergetics of pentose sugar utilization in fungi
Genetics and biochemistry of secondary metabolite production.
Evolved associations between photosynthetic organisms and heterotrophic fungi.
Education and Credentials
Ph.D. Plant Physiology and Plant Breeding, University of Minnesota
B.A. Biology, University of California, Santa Cruz
PNNL Publications
2017
Dai Z,

S Deng

, DE Culley, KS Bruno, and JK Magnuson. 2017.

"Agrobacterium tumefaciens-mediated transformation of oleaginous yeast Lipomyces species."

Applied Microbiology and Biotechnology

101

(15):6099-6110.

doi:10.1007/s00253-017-8357-7

Mondo SJ, RO Dannebaum, RC Kuo, KB Louie, AJ Bewick, KM LaButti, S Haridas, A Kuo, A Salamov, S Ahrendt, R Lau, BP Bowen, A Lipzen, W Sullivan, WB Andreopoulos, A Clum, E Lindquist, C Daum, TR Northen, GK Ramamoorthy, RJ Schmitz, A Gryganskyi,

DE Culley

, JK Magnuson, T James, MA O'Malley, JE Stajich, J Spatafora, A Visel, and IV Grigoriev. 2017.

"Widespread Adenine N6-methylation of Active Genes in Fungi."

Nature Genetics

49

(6):964-968.

doi:10.1038/ng.3859
2016
Goodwin S, CB McCorison, JR Cavaletto, DE Culley, KM LaButti,

SE Baker

, and IV Grigoriev. 2016.

"The mitochondrial genome of the ethanol-metabolizing, wine cellar mold Zasmidium cellare is the smallest for a filamentous ascomycete."

Fungal Biology

120

(8):961-974.

doi:10.1016/j.funbio.2016.05.003

Gunsalus R, LE Cook, BR Crable, L Rohlin, E McDonald, H Mouttaki, JR Sieber, N Poweleit, H Zhou, A Lapidus, HE Daligault, ML Land, P Gilna, N Ivanova, N Kyripides,

DE Culley

, and MJ McInerney. 2016.

"Complete genome sequence of Methanospirillum hungatei type strain JF1."

Standards in Genomic Sciences

11

:Article No. 2.

doi:10.1186/s40793-015-0124-8
2013
Anderson LN,

DE Culley

, BA Hofstad, LM Chauvigne-Hines, EM Zink, SO Purvine, RD Smith, SJ Callister, JM Magnuson, and AT Wright. 2013.

"Activity-based protein profiling of secreted cellulolytic enzyme activity dynamics in Trichoderma reesei QM6a, NG14, and RUT-C30."

Molecular Biosystems

9

(12):2992-3000.

doi:10.1039/c3mb70333a

Piao H, LM Markillie, DE Culley, RI Mackie, and

M Hess

. 2013.

"Improved Method for Isolation of Microbial RNA from Biofuel Feedstock for Metatranscriptomics."

Advances in Microbiology

3

(1):101-107.

doi:10.4236/aim.2013.31016

Tamano K, KS Bruno, SA Karagiosis, DE Culley,

S Deng

, JR Collett, M Umemura, H Koike, SE Baker, and M Machida. 2013.

"Increased Production of Fatty Acids and Triglycerides in Aspergillus oryzae by Enhancing Expressions of Fatty Acid Synthesis-Related Genes."

Applied Microbiology and Biotechnology

97

(1):269-281.

doi:10.1007/s00253-012-4193-y
2012
Mitchell AC, L Peterson, CL Reardon, SB Reed,

DE Culley

, MF Romine, and GG Geesey. 2012.

"Role of Outer Membrane C-Type Cytochromes MtrC and OmcA in Shewanella Oneidensis MR-1 Cell Production, Accumulation, and Detachment During Respiration on Hematite."

Geobiology

10

(4):355-370.

doi:10.1111/j.1472-4669.2012.00321.x

Sorensen A, BK Ahring, M Lubeck, W Ubhayasekera, KS Bruno,

DE Culley

, and PS Lubeck. 2012.

"Identifying and characterizing the most significant ß-glucosidase of the novel species Aspergillus saccharolyticus."

Canadian Journal of Microbiology

58

(9):1035-1046.

doi:10.1139/w2012-076
2011
Andersen MR, M Salazar, P Schaap, P van de Vondervoort, DE Culley, J Thykaer, JC Frisvad, KF Nielsen, R Albang, K Albermann, R Berka, G Braus, SA Braus-Stromeyer, L Corrochano, Z Dai, P van Dijck, G Hofmann, LL Lasure, JK Magnuson, H Menke, M Meijer, S Meijer, JB Nielsen, ML Nielsen, A van Ooyen, HJ Pel, L Poulsen, R Samson, H Stam, A Tsang, JM van den Brink, A ATkins, A Aerts, H Shapiro, J Pangilinan, A Salamov, Y Lou, E Lindquist, S Lucas, J Grimwood, IV Grigoriev, CP Kubicek, D Martinez, N van Peij, JA Roubos, JB Nielsen, and

SE Baker

. 2011.

"Comparative genomics of citric-acid producing Aspergillus niger ATCC 1015 versus enzyme-producing CBS 513.88."

Genome Research

21

(6):885-897.

doi:10.1101/gr.112169.110
2010
Gao H, S Barua, Y Liang, L Wu, Y Dong, SB Reed, J Chen,

DE Culley

, DW Kennedy, Y Yang, Z He, KH Nealson, JK Fredrickson, JM Tiedje, MF Romine, and J Zhou. 2010.

"Impacts of Shewanella oneidensis c-type cytochromes on aerobic and anaerobic respiration."

Microbial Biotechnology

3

(4):455-466.

doi:10.1111/j.1751-7915.2010.00181.x

Gupta N, KK Hixson,

DE Culley

, RD Smith, and PA Pevzner. 2010.

"Analyzing Protease Specificity and Detecting in Vivo Proteolytic Events Using Tandem Mass Spectrometry."

Proteomics

10

(15):2833-2844.
Kovacik WP, Jr, JC Scholten,

DE Culley

, R Hickey, W Zhang, and FJ Brockman. 2010.

"Microbial dynamics in upflow anaerobic sludge blanket (UASB) bioreactor granules in response to short-term changes in substrate feed."

Microbiology

156

(Pt. 8):2418-2427.

doi:10.1099/mic.0.036715-0

Plugge CM, JC Scholten,

DE Culley

, L Nie, FJ Brockman, and W Zhang. 2010.

"Global transcriptomics analysis of the Desulfovibrio vulgaris change from syntrophic growth with Methanosarcina barkeri to sulfidogenic metabolism."

Microbiology

156

(9):2746-2756.
Sieber JR, DR Sims, CF Han, E Kim, A Lykidis, A Lapidus, E McDonald, L Rohlin,

DE Culley

, R Gunsalus, and MJ McInerney. 2010.

"The Genome of Syntrophomonas Wolfei: New Insights into Syntrophic Metabolism and Biohydrogen Production."

Environmental Microbiology

12

(8):2289-2301.
2009
Baker SE

, KS Bruno, MG Butcher, JR Collett, DE Culley, Z Dai, JK Magnuson, and EA Panisko. 2009. PNNL Fungal Biotechnology Core DOE-OBP Project.

PNNL-18820

, Pacific Northwest National Laboratory, Richland, WA.
Le Crom S, W Schackwitz, L Pennacchiod, JK Magnuson, DE Culley, JR Collett, JX Martin, IS Druzhinina, H Mathis, F Monot, B Seiboth, B Cherry, M Rey, R Berka, CP Kubicek,

SE Baker

, and A Margeot. 2009.

"Tracking the roots of cellulase hyperproduction by the fungus Trichoderma reesei using massively parallel DNA sequencing."

Proceedings of the National Academy of Sciences of the United States of America

106

(38):16151-16156.
2008
Chivian D, E Brodie, E Alm,

DE Culley

, PS Dehal, T DeSantis, T Gihring, A Lapidus, LH Lin, SR Lowry, DP Moser, P Richardson, G Southam, G Wanger, L Pratt, G Andersen, TC Hazen, FJ Brockman, AP Arkin, and TC Onstott. 2008.

"Environmental genomics reveals a single-species ecosystem deep within the earth."

Science

322

(5899):275-278.

doi:10.1126/science.1155495

Chivian D, EL Brodie, E Alm,

DE Culley

, PS Dehal, T DeSantis, TM Gihring, A Lapidus, LH Lin, SR Lowry, DP Moser, P Richardson, G Southam, G Wanger, LM Pratt, G Andersen, TC Hazen, FJ Brockman, AP Arkin, and TC Onstott. 2008.

"Environmental genomics reveals a single-species ecosystem deep within earth."

Science

322

:275-278.

doi:10.1126/science.1155495

Pinchuk GE, CG Ammons,

DE Culley

, SM Li, JS McLean, MF Romine, KH Nealson, JK Fredrickson, and AS Beliaev. 2008.

"Utilization of DNA as a Sole Source of Phosphorus, Carbon, and Energy by Shewanella spp.: Ecological and Physiological Implications for Dissimilatory Metal Reduction."

Applied and Environmental Microbiology

74

(4):1198-1208.

doi:10.1128/AEM.02026-07
2007
Bretschger O, A Obraztsova, CA Sturm, IS Chang, YA Gorby, SB Reed,

DE Culley

, CL Reardon, S Barua, MF Romine, J Zhou, AS Beliaev, R Bouhenni, D Saffarini, F Mansfeld, BH Kim, JK Fredrickson, and KH Nealson. 2007.

"Current Production and Metal Oxide Reduction by Shewanella Oneidensis MR-1 Wild Type and Mutants."

Applied and Environmental Microbiology

73

(21):7003-7012.

doi:10.1128/AEM.01087-07

Coleman JR,

DE Culley

, WB Chrisler, and FJ Brockman. 2007.

"mRNA-targeted Fluorescent in Situ Hybridization (FISH) of Gram-negative Bacteria Without Template Amplification or Tyramide Signal Amplification."

Journal of Microbiological Methods

71

(3):246-255.

doi:10.1016/j.mimet.2007.09.011

Nie L, G Wu,

DE Culley

, JC Scholten, and W Zhang. 2007.

"Integrative analysis of transcriptomic and proteomic data: challenges, solutions and applications."

Critical Reviews in Biotechnology

27

(2):63-75.

doi:10.1080/07388550701334212

Scholten JC,

DE Culley

, FJ Brockman, G Wu, and W Zhang. 2007.

"Evolution of the syntrophic interaction between Desulfovibrio vulgaris and Methanosarcina barkeri: involvement of an ancient horizontal gene transfer."

Biochemical and Biophysical Research Communications

352

(1):48-54.
Scholten JC,

DE Culley

, L Nie, KJ Munn, L Chow, FJ Brockman, and W Zhang. 2007.

"Development and Assessment of Whole-Genome Oligonucleotide Microarrays to Analyze an Anaerobic Microbial Community and its Responses to Oxidative Stress."

Biochemical and Biophysical Research Communications

358

(2):571-577.

doi:10.1016/j.bbrc.2007.04.160

Zhang W,

DE Culley

, L Nie, and JC Scholten. 2007.

"Comparative Transcriptome Analysis of Desulfovibrio Vulgaris Grown in Planktonic Culture and Mature Biofilm on a Steel Surface."

Applied Microbiology and Biotechnology

76

(2):447-457.

doi:10.1007/s00253-007-1014-9
2006
Culley DE

, WP Kovacik, Jr, FJ Brockman, and W Zhang. 2006.

"Optimization of RNA Isolation from the Archaebacterium Methanosarcina Barkeri and Validation for Oligonucleotide Microarray Analysis."

Journal of Microbiological Methods

67

(1):36-43.

doi:10.1016/j.mimet.2006.02.014

Gorby YA, S Yanina, JS Mclean, KM Rosso, DM Moyles, A Dohnalkova, TJ Beveridge, IS Chang, BH Kim, KS Kim,

DE Culley

, SB Reed, MF Romine, D Saffarini, EA Hill, L Shi, DA Elias, DW Kennedy, GE Pinchuk, K Watanabe, S Ishii, B Logan, KH Nealson, and JK Fredrickson. 2006.

"Electrically Conductive Bacterial Nanowires Produced by Shewanella Oneidensis Strain MR-1 and Other Microorganisms ."

Proceedings of the National Academy of Sciences of the United States of America

103

(30):11358-11363.
Marshall MJ, AS Beliaev, A Dohnalkova, DW Kennedy, L Shi, Z Wang, MI Boyanov, B Lai, KM Kemner, JS Mclean, SB Reed,

DE Culley

, VL Bailey, CJ Simonson, D Saffarini, MF Romine, JM Zachara, and JK Fredrickson. 2006.

"c-Type Cytochrome-Dependent Formation of U(IV) Nanoparticles by Shewanella oneidensis ."

PloS Biology

4

(8):1324-1333.
Zhang W,

DE Culley

, G Wu, and FJ Brockman. 2006.

"Two-Component Signal Transduction Systems of Desulfovibrio Vulgaris: Structural and Phylogenetic Analysis and Deduction of Putative Cognate Pairs."

Journal of Molecular Evolution

62

:473-487.

doi:10.1007/s00239-005-0116-1

Zhang W,

DE Culley

, JC Scholten, M Hogan, L Vitiritti, and FJ Brockman. 2006.

"Global Transcriptomic Analysis of Desulfovibrio vulgaris Grown on Different Carbon Sources."

Antonie Van Leeuwenhoek

89

(2):221-237.
Zhang W,

DE Culley

, L Nie, and FJ Brockman. 2006.

"DNA Microarray Analysis of Anaerobic Methanosarcina Barkeri Reveals Responses to Heat Shock and Air Exposure."

Journal of Industrial Microbiology and Biotechnology

33

(9):784-790.

doi:10.1007/s10295-006-0114-3

Zhang W,

DE Culley

, M Hogan, L Vitiritti, and FJ Brockman. 2006.

"Oxidative Stress and Heat-Shock Responses in Desulfovibrio vulgaris by Genome-Wide Transcriptomic Analysis."

Antonie Van Leeuwenhoek

90

:41-55.

doi:10.1007/s10482-006-9059-9

Zhang W,

DE Culley

, MA Gritsenko, RJ Moore, L Nie, JC Scholten, K Petritis, EF Strittmatter, DG Camp, II, RD Smith, and FJ Brockman. 2006.

"LC-MS/MS based proteomic analysis and functional inference of hypothetical proteins in Desulfovibrio vulgaris."

Biochemical and Biophysical Research Communications

349

(4):1412-1419.

doi:10.1016/j.bbrc.2006.09.019

Zhang W,

DE Culley

, MA Gritsenko, RJ Moore, L Nie, JC Scholten, K Petritis, EF Strittmatter, DG Camp, II, RD Smith, and FJ Brockman. 2006.

"LC-MS/MS Based Proteomic Analysis and Functional Inference of Hypothetical Proteins in Desulfovibrio Vulgaris."

Biochemical and Biophysical Research Communications

349

(4):1412-1419.

doi:10.1016/j.bbrc.2006.09.019

Zhang W, MA Gritsenko, RJ Moore,

DE Culley

, L Nie, K Petritis, EF Strittmatter, DG Camp, II, RD Smith, and FJ Brockman. 2006.

"A Proteomic View of Desulfovibrio Vulgaris Metabolim as Determined by Liquid Chromatography Coupled with Tandem Mass Spectrometry."

Proteomics

6

(15):4286-4299.

doi:10.1002/pmic.200500930
2005
Wu G,

DE Culley

, and W Zhang. 2005.

"Predicted Highly Expressed Genes in the Genomes of Streptomyces Coelicolor and Streptomyces Avermitilis and the Implications for their Metabolism."

Microbiology

151

(7):2175-2187.

doi:10.1099/mic.0.27833-0