Michele Jensen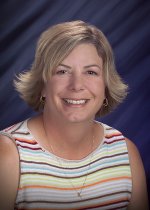 Pacific Northwest National Laboratory
PO Box 999
Richland, WA 99352
Send Email
Biography
Currently with the Energy Processes and Materials Division, previously worked for Business Support Services (BSS) for 8 years (Business Office and Contracts Office). Worked in Environmental Technology Division (ETD) 5 years performing secretarial functions.
Provide project management and administrative support to staff in a diversified group of Product Lines such as Energy, Environmental, and National Security.
Expert knowledge of management systems, PNNL procedures, and client requirements and I am proactive in decision-making and problem solving.
Software knowledge includes Microsoft Excel, Word, PowerPoint, and all PNNL financial accounting and contracting systems.
Research Interests
Biomass Power Generation, DOE-EE