Deanna Auberry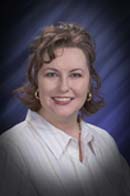 Pacific Northwest National Laboratory
PO Box 999
Richland, WA 99352
Send Email
Biography
Ms. Auberry has been with PNNL since 2000. Her work in the Fungal Biotechnology Group makes use of her prior experience in microbial systems to enable studies of both fungi and algae using mass spectrometry based proteomics. Other past projects have also included the design and implementation of a laboratory information management system (LIMS) to track and report data for the Genomes to Life (GtL) project.
In addition to her extensive experience in preparing biological samples for ESI-LC-MS/MS, she also has expertise in the analysis of proteomics data, and is able to utilize her skills with relational databases, statistical software, and data visualization methods to bring new insights into fungal systems.
Research Interests
Fungal and algal proteomics
Education and Credentials
MS in Chemistry from Purdue University
BA in Chemistry from University of Tennessee at Chattanooga
PNNL Publications
2009
Taylor R.C., M. Singhal, D.S. Daly, J.M. Gilmore, W.R. Cannon, K.O. Domico, and A.M. White, et al. 2009. "An analysis pipeline for the inference of protein-protein interaction networks." International Journal of Data Mining and Bioinformatics 3, no. 4) (Sp. Iss. SI:409-430. PNNL-SA-59756. doi:10.1504/IJDMB.2009.029204
2008
Gilmore J.M., D.L. Auberry, J.L. Sharp, A.M. White, K.K. Anderson, and D.S. Daly. 2008. "A Bayesian Estimator of Protein-Protein Association Probabilities." Bioinformatics 24, no. 13:1554-1555. PNNL-SA-57281. doi:10.1093/bioinformatics/btn238
Pelletier D.A., G.B. Hurst, L.J. Foote, P.K. Lankford, C.K. McKeown, T.S. Lu, and D.D. Schmoyer, et al. 2008. "A general system for studying protein-protein interactions in gram-negative bacteria." Journal of Proteome Research 7, no. 8:3319-3328. PNNL-SA-58778. doi:10.1021/pr8001832
2007
Sharp J.L., K.K. Anderson, D.S. Daly, D.L. Auberry, J.J. Borkowski, and W.R. Cannon. 2007. "Inferring Protein Associations Using Protein Pulldown Assays." In 2006 Joint Statistical Meetings: Statistics for an Uncertain World: Meeting Global Challenges, August 6-10, Seattle, WA, 5 pages. Alexandria, Virginia:American Statistical Association. PNNL-SA-49349.
Sharp J.L., K.K. Anderson, G.B. Hurst, D.S. Daly, D.A. Pelletier, W.R. Cannon, and D.L. Auberry, et al. 2007. "Statistically Inferring Protein-Protein Asociations with Affinity Isolation LC-MS/MS Assays." Journal of Proteome Research 6, no. 9:3788-3795. PNNL-SA-57329. doi:10.1021/pr0701106
Taylor R.C., M. Singhal, D.S. Daly, K.O. Domico, A.M. White, D.L. Auberry, and K.J. Auberry, et al. 2007. "SEBINI-CABIN: An Analysis Pipeline for Biological Network Inference, with a Case Study in Protein-Protein Interaction Network Reconstruction." In Sixth International Conference on Machine Learning and Applications, (ICMLA 2007), 587-593. Washington Dc:IEEE Computer Society. PNNL-SA-55941. doi:10.1109/ICMLA.2007.63
2006
Lin C.T., P.A. Moore, D.L. Auberry, E.V. Landorf, T. Peppler, K.D. Victry, and F.r. Collart, et al. 2006. "Automated Purification of Recombinant Proteins: Combining High-throughput with High Yield." Protein Expression and Purification 47, no. 1:16-24. PNNL-SA-45902.
2005
Ahram M., J.N. Adkins, D.L. Auberry, D.S. Wunschel, and D.L. Springer. 2005. "A Proteomic Approach to Characterize Protein Shedding." Proteomics 5, no. 1:123-131. PNNL-SA-39942. doi:10.1002/pmic.200400912
Markillie L.M., C.T. Lin, J.N. Adkins, D.L. Auberry, E.A. Hill, B.S. Hooker, and P.A. Moore, et al. 2005. "Simple Protein Complex Purification and Identification Method Suitable for High- throughput Mapping of Protein Interaction Networks." Journal of Proteome Research 4, no. 2:268-274. PNNL-SA-42494. doi:10.1021/pr049847a
2003
Shen Y., R.J. Moore, R. Zhao, J. Blonder, D.L. Auberry, C.D. Masselon, and L. Pasa-Tolic, et al. 2003. "High-Efficiency On-Line Solid-Phase Extraction Coupling to 15-150 um I.D. Column Liquid Chromatography for Proteomic Analysis." Analytical Chemistry 75, no. 14:3596-3605. PNNL-SA-38207.
Springer D.L., D.L. Auberry, M. Ahram, J.N. Adkins, J.M. Feldhaus, J.H. Wahl, and D.M. Wunsch, et al. 2003. "Characterization of Plasma Membrane Proteins from Ovarian Cancer Cells Using Mass Spectrometry." Disease Markers 19, no. 4-5:219-228. PNNL-SA-40681.
2002
Lipton M.S., L. Pasa-Tolic, G.A. Anderson, D.J. Anderson, D.L. Auberry, J.R. Battista, and M.J. Daly, et al. 2002. "Global Analysis of Deinococcus Radiodurans Proteome by Csing Accurate Mass Tags." Proceedings of the National Academy of Sciences of the United States of America 99, no. 17:11049-11054. PNNL-SA-35211.